Romanian-German dictionary
Romanian in Germany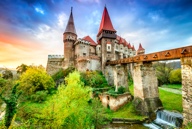 The need for nursing staff is increasing continuously and with it the number of Romanian nursing professionals living in Germany. Langenscheidt has recognised this need and has compiled an up-to-date and versatile Romanian dictionary.
Successful communication
The German-Romanian online dictionary from Langenscheidt is a completely new development with approximately 50,000 keywords and phrases. Ideal both for Romanian and German-speaking users, it offers cutting-edge vocabulary in renowned Langenscheidt quality. A particular focus was placed on everyday communication and nursing care. Important expressions used in communicating with patients and care recipients are presented in an easily comprehensible format so the German translation can be found quickly and reliably. The German-Romanian dictionary from Langenscheidt provides an outstanding basis for communication in nursing care professions.
Look it up anywhere
Finding the right term and its translation on the go and without delay – these are the requirements of modern referencing. With the new Romanian-German online dictionary from Langenscheidt this is now possible – no matter whether it's on the go with your smartphone or tablet, or at home on the computer.
The desired word can be found as usual by typing the word into the search box. If you are unsure as to how the word is written, the Romanian-German online dictionary can also be searched through by letters, i.e. as you would use a dictionary in print form. Clicking on a letter gives you an overview of all Romanian entries that start with this letter. Once you've found the right word, a further click displays the German translation.
Langenscheidt: Because languages connect
Langenscheidt, a German publisher, is a traditional media company with a broad range of offers concerning languages. Thanks to our cross-media alignment, we offer versatile and high-quality digital language products and services both online and offline, in addition to the classic print dictionaries.
The cornerstone was laid by a ground-breaking invention by the publisher's founder, Gustav Langenscheidt, more than 150 years ago: Collaborating with his language teacher Charles Touissant, he developed an innovative phonetic transcription method. Learning languages would now become easier for everyone. The publisher made a successful start in 1856 with its first self-learning course for French.